Welcome To Melanie Lark Design
After many years of working from home, I love coming into our sunny new studio in West Chester, PA.  I still get a thrill every day watching our Hunter Douglas shades as they all open automatically…. We HAD to have the motorization option so we could show it to clients, right?
Now clients can "sit-test" furniture, enjoy a cup of coffee, and see some of the many lines of furniture and accessories we offer on display. We also have a dedicated fabric room with thousands of fabrics and wallpapers, and plenty of room to present them to our clients.
I share the space with my studio partner, Sharon Ryan of Sharon Ryan Design, whose husband is just as happy as mine that we moved our decorating stuff out of the house!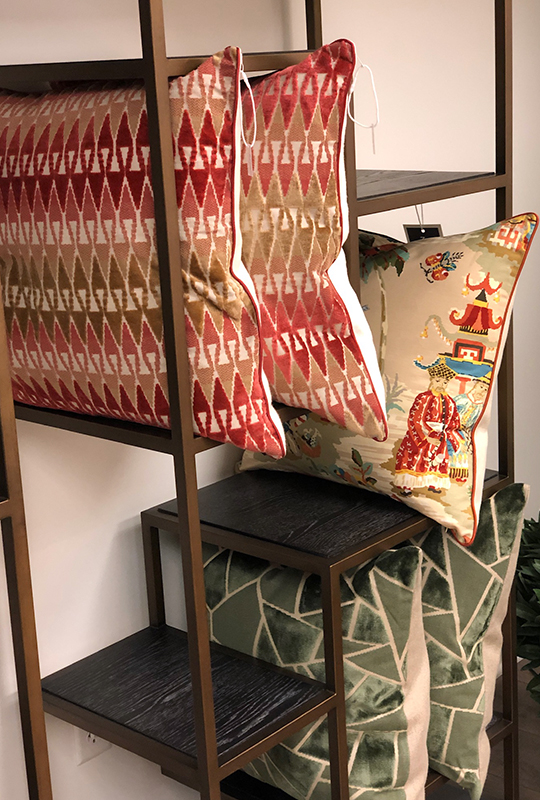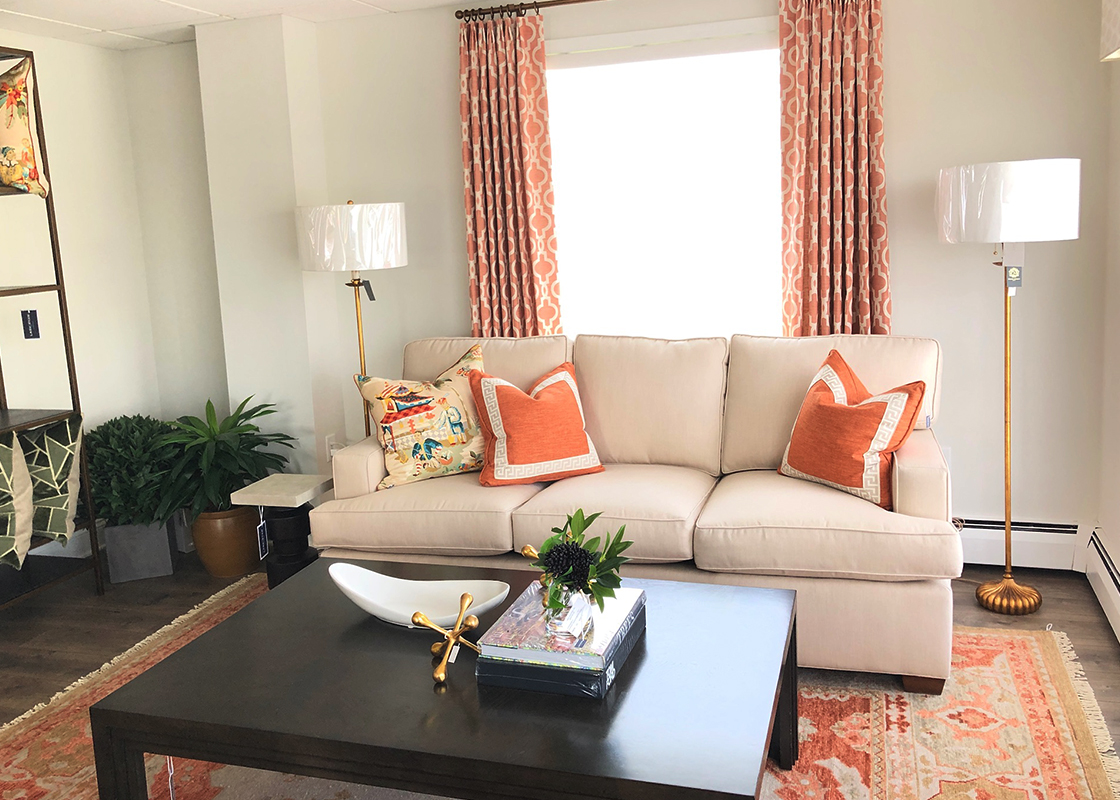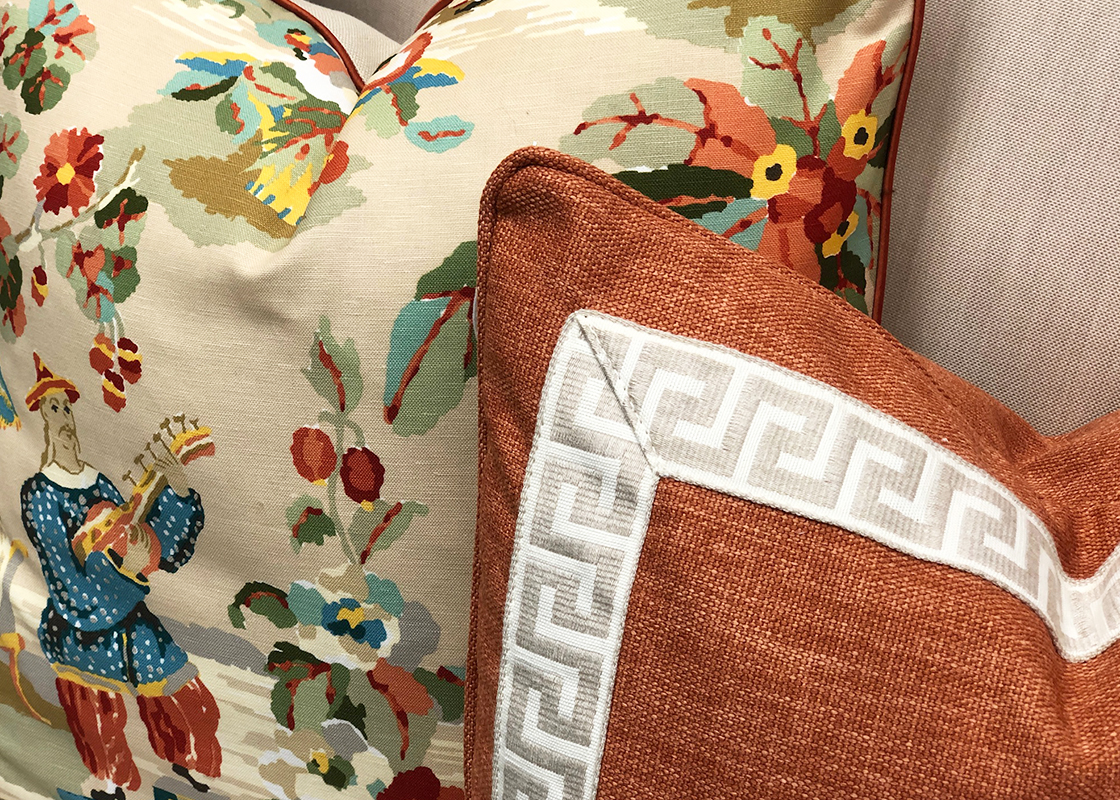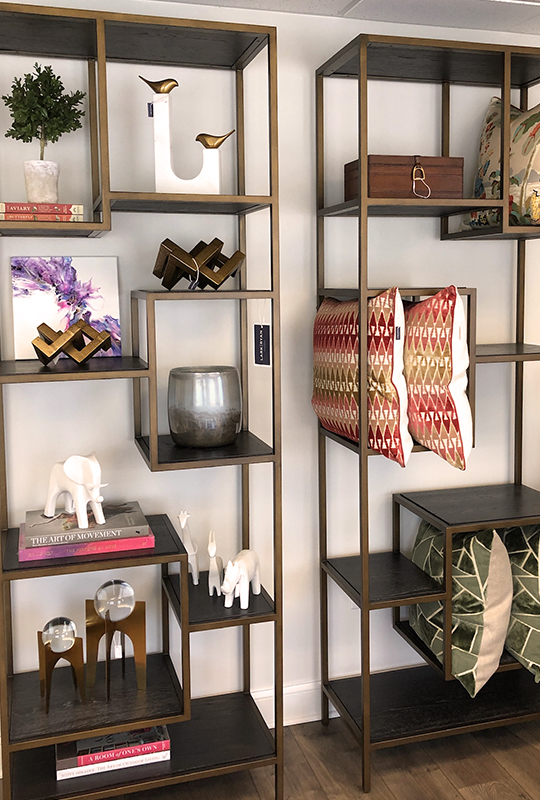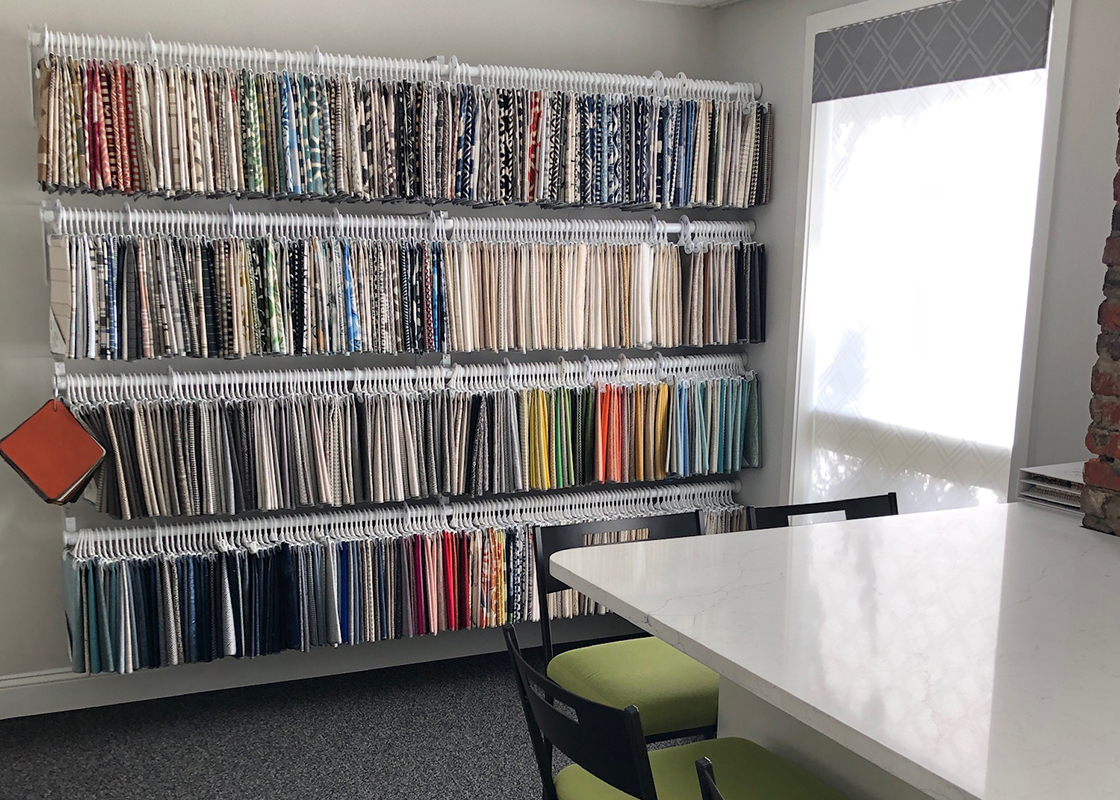 About Melanie
Prior to starting Melanie Lark Design, I was a visual stylist at Bloomingdales. Here I learned to style a table, a wall, a room or a mannequin FAST, and do it again completely differently the next week. It was great practice since my clients' styles range from modern to transitional to traditional.
Coming from a DIY family who thought nothing of tearing down a wall, sewing a slipcover, or painting a picture, studying at Moore College of Art and Design might have been genetics coming out, come to think of it.  I also have a BA from Penn State University.
I'm a wife, mom, world traveler, Broadway lover, and a reader of books. I love the smell of sawdust, and my favorite sentence (spoken by clients, of course) is "I never would have thought of that!"
I look forward to helping you make your home more comfortable and beautiful, and sharing the joy I get from being part of the process.